SL:PDX
The ability to innovate trail running equipment starting from a unique and revolutionary shoe that combines all the most advanced technical solutions available on the market.
This is the goal of Speedland, the brand created by Dave Dombrow and Kevin Fallon who, after two decades of designing product and leading teams at the world's largest footwear brands, have decided to create a unique and innovative trail running shoe: the SL: PDX.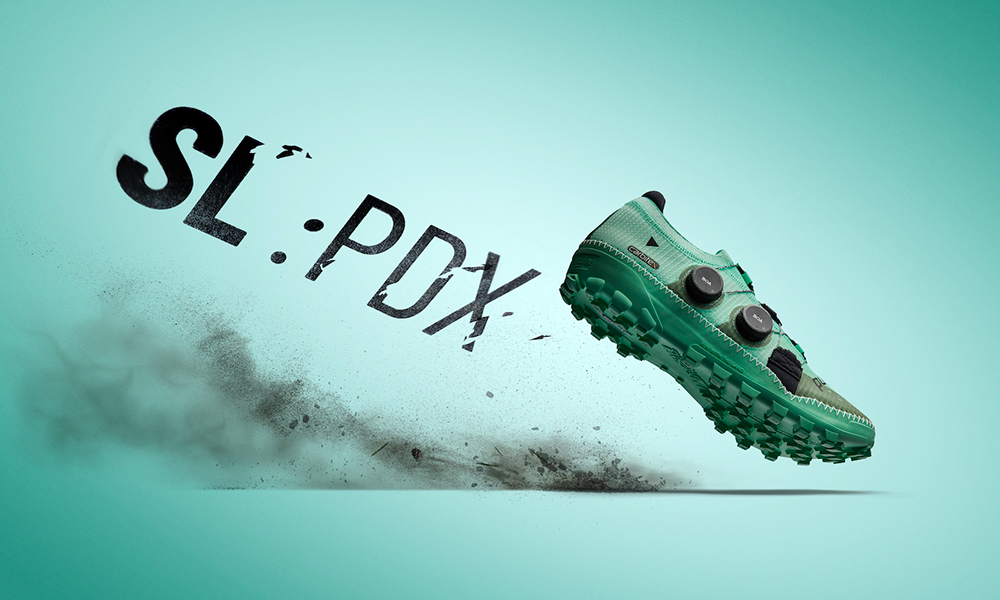 To carry out an ambitious project like this one, the founders of SPEEDLAND wanted solesbyMichelin, in the world of Motorsport, bike and technical soles took part in the project in the role of co-designer. Because the belief is that in a trail shoe the sole is not only the key element to give traction and stability to the shoe, but it can also represent the function of a structural frame, connecting the different parts of the product to each other, to offer the runner a unique and unparalleled running experience.
The result is an innovative sole, developed exclusively by solesbyMICHELIN and which for the first time uses Michelin's cuttable blocks technology that allows the runner to customize the sole at the time of first use in order to obtain the maximum performance, safety and comfort.
SL: PDX also stands out for its light weight, thanks to the use of the Michelin Soles fiberlite technology. The sole is made through the combination of fibers and rubber in a hot compression process that provides strength and stability to the sole, while ensuring maximum flexibility and enhancing lightness.

Designed by footwear experts and athletes
"From the beginning we have led with a true no compromise approach. We have partnered with experienced trail runners to push our shoes to the limit, helping enhance every part of the design.

Dave Dombrow

Co-Founder of Speedland
"We have obsessed over key performance benefits and partnered with companies on the cutting edge of technology.

Kevin Fallon

Co-Founder of Speedland
"When Dave and Kevin got in touch with us, we felt there was something hot about to happen.
We engineered a sole full of innovation where the final user plays a real decision-making role.
An outstanding demonstration of how our technologies have made their vision come true.

Trond Sönnergren

Director of Product & Innovation
at JVI-solesbyMICHELIN
"Running shoes are such an integral part of trail running performance, feeling confident in your training is just as important as feeling confident in your gear. Having a trail shoe designed specific to the different regions and terrains of the country, by long distance runners, far exceeds what's available on the shelf.

Liz Canty

Elite Ultrarunner

MAXIMUM DURABILITY Dyneema Knit provided added strenght and durability
HYPER PRECISION FIT PerformFit™ Wrap powered by BOA Fit System
PROPULSION / PROTECTION Carbitex Plate / Dynamically Flexible Carbon
CUSTOM TRACTION Michelin Cuttable Lugs allow you to customize the ride
SPEED Thanks to the "Twisted" sculpture (twisted blocks to expel mud and ensure the evacuation of debris) and "Cuttable Blocks" technology that offers grip and precision in trajectories on mixed terrain
Speedland is an industry leading trail running brand with lasting quality and hyper performance all terrain footwear
Cutable dowels fruit of an exclusive patented technology, for greater comfort.
Features include:
Michelin fiberlite technology

Michelin cuttable block technology

3 mm cuttable lug system

PerformFit™ Wrap powered by BOA Li2 dial platform

Carbitex carbon plate (removable)

Knit with Dyneema®

Pebax SCF midsole (removable)

Dyneema moccasin stitch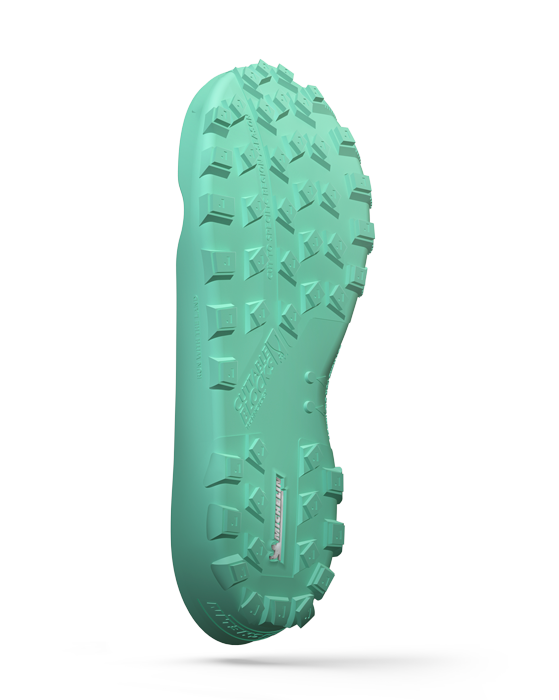 CUTTABLE BLOCKS The Cuttable Block technology is designed to offer two soles in one. • Uncut blocks: are designed specifically for muddy and soft terrains. The sculptures provide traction and ground penetration. • Cut blocks: are designed for dry terrains and gravel. The cut sculptures provide adherence and traction.
LIGHTNESS The Fiberlite technology is designed to ensure lightness.
LARGE FLEX CHANNELS Tread spacing and flex channels for traction, flexibility, and self-cleaning.
DRAINAGE HOLES Cutting the caps allows the sole to drains water.
RUBBER COMPOUND Designed for outdoor use. Adherence on dry & wet terrains. Good durability.
SPEED Thanks to the "Twisted" sculpture (twisted blocks to expel mud and ensure the evacuation of debris) and "Cuttable Blocks" technology that offers grip and precision in trajectories on mixed terrain