 SALEWA is inspired by and helping to shape this constant evolution. SALEWA is a leading international manufacturer of innovative mountaineering equipment with four product categories: Apparel, Footwear, Equipment and Technical Hardware and 550 employees around the world.
LITE TRAIN K
A lightweight, responsive men's and women's low-cut shoe with a knitted upper and MICHELIN® outsole for speed hiking and mountain training.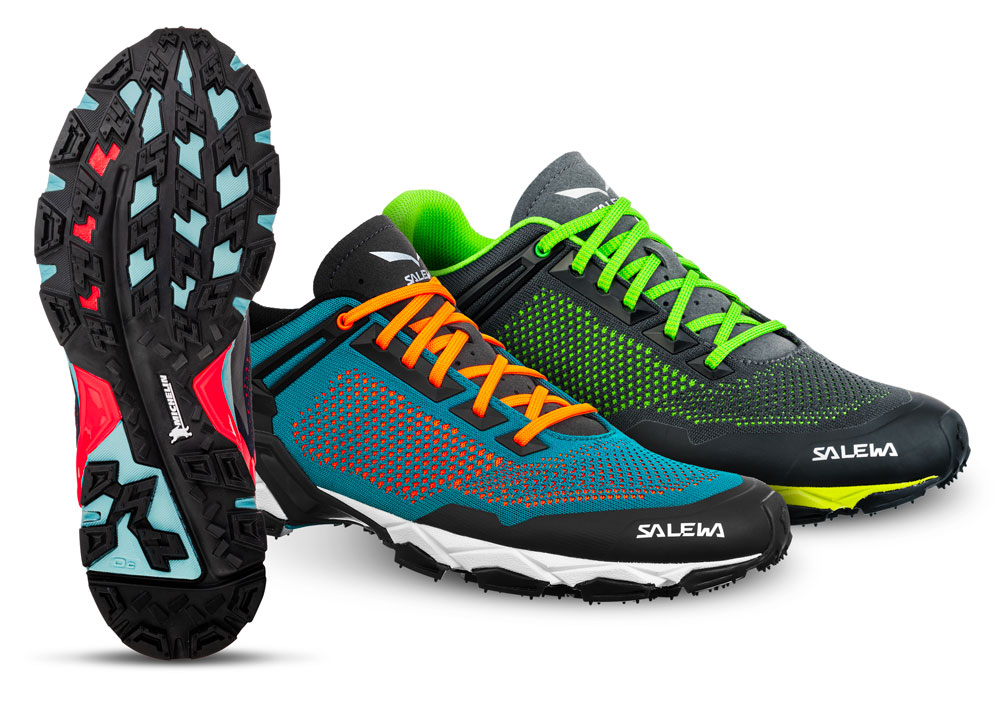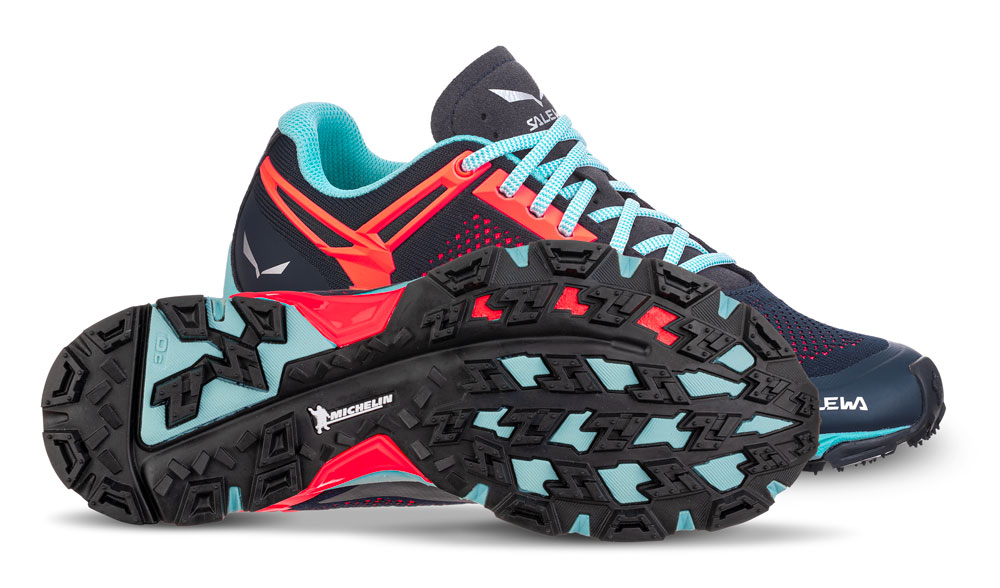 The shoe is built around MICHELIN® sole platform, which was developed exclusively with SALEWA. Its special Outdoor Compound has a sculpted and grooved design, inspired by mountain biking tires, that delivers excellent slope-crossing traction and optimal adaptability, including on soft and uneven terrain. Additionally, SALEWA's 3F Total System provides additional support to the mid foot by extending the 3F System into the lacing area. This increases stability and gives a more precise fit.
It has a breathable knitted mesh upper for enhanced moisture control. Developed in partnership with Soles by MICHELIN®, the design is focused on total grip and saving weight. The aggressive lugged outsole ensures perfect traction, so you can move quickly through technical, rugged mountain terrain, whether rapid hiking, trail running or uphill interval training.
The Lite Train K is a lightweight, supportive and responsive shoe built for speed hiking and mountain training.
BENEFIT
Extreme uneven terrain. Strong compound for stability. Good abrasion resistance.
Excellent slope crossing traction
Optimal adaptability on different terrains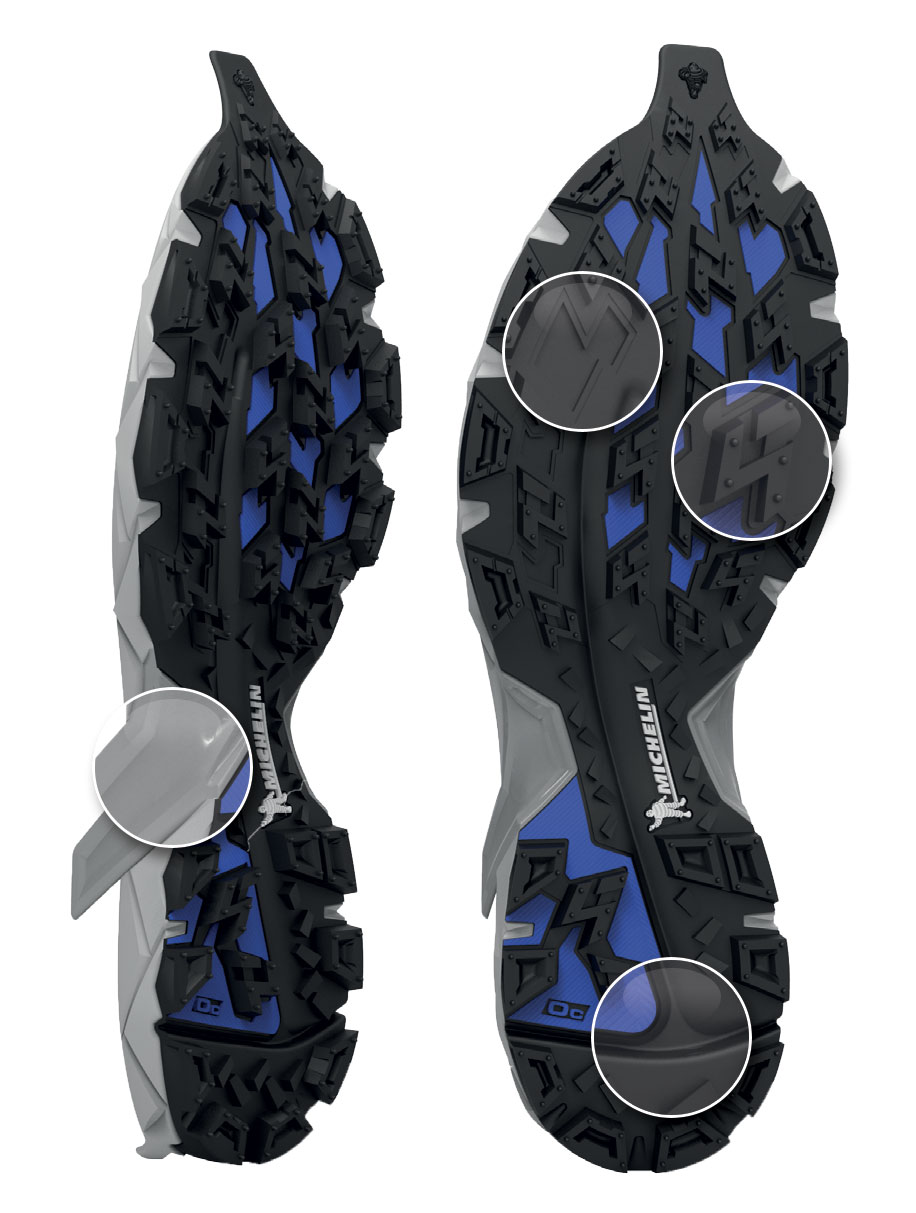 Sculptures
Hollow sculptures on shoulders increase adaptability, traction, adherence and control during slope-crossing run.
Traction
Strong sculpture for optimal traction. Sculptures are positioned to provide constant traction. Small reinforcedblocks offer effective braking, even on steep slopes.
Adaptability
Longitudinal ex groove for optimal adaptability on different terrains.
Anti-torsion
Anti-torsion and arch support shank.